You dream of having an inground pool ! But the high prices makes it impossible. Do not hesitate. Since 1990, AQUAKIT-PLUS has the solution for you. Get our inground pool kits for "do-it-yourselfers" at a fraction of the cost. You can use the savings to add more accessories to your pool: a step, slide, diving board, spa, handrail, lighting, fence, etc…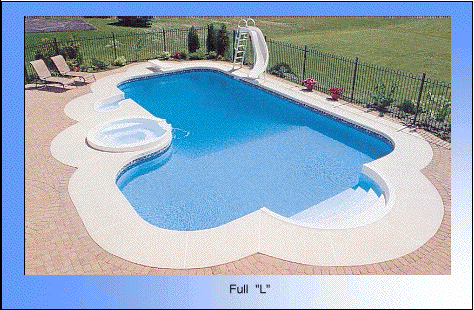 This type of kit has been used in Europe since 1980. Today, 30 to 40 percent of inground pools are sold in kits. The main attraction of these kits is the price : About half the cost of a contracted installation. AQUAKIT-PLUS offers you a superior quality inground pool at a fraction of the cost.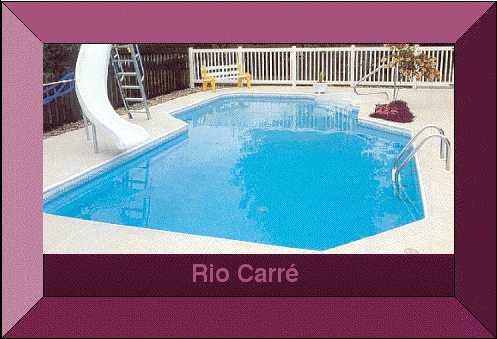 AQUAKIT-PLUS is a distributor of the new generation of inground pools made from materials of proven quality. We have selected the highest quality products on the market : Galvanized steel walls Z1220 R.P. (the industry's highest grade of galvanized steel) ; 24" Filter with 6 position control valves and a Super High Performance Hayward Pump 1.5 HP ; a Triac Liner renowned for its durability and extensive choice of designs, etc…
With our kits, there are no surprises. Even the steel rods used to line up the inground pool are included. All you have to do is choose the depth of your pool and we will prepare the plans at no extra cost.
Galvanized steel walls

Used since 1960, steel walls have proven, over the years, to be the best material for inground pool walls. (Would you use plastic foundations for a building ?)

With all the frost pressure we get up in Canada, we have to use the best.

Super Pump Hayward 1.5 HP

Heavy-Duty, High-Performance motor and quiet operation, enclosure corrosion-proof.

Cover revoval easy, no tools required and the lexan lets you see when basket needs cleaning.

Super-size basket has extra leaf-holding capacity and extends time between cleanings.

24" Filter Hayward

Including 300 pounds of sand

6 position Control valve.

Easy-to-use lever-action handle.

Filter tank and base corrosion proof.

Require minimal care.
Installation not included
Warranty:
Our products have a manufacture's warranty against all defaults in the fabrication.

For more information or to place an order, you can reach us at :